Forensic Science Summer Camp
Sign up for our 2022 Forensic Science Summer Camp!
Criminal vs. Cardiac Arrest: " The Case of Jimi the Jerk"
DATE: July 18 – 22
TIME: 9AM – 3PM, daily
AGES: Rising 7th-9th graders (Ages 12 – 15)
COST: $475
WHERE: Shoreline Community College – Bldg.2900
16101 Greenwood Ave. N.
Shoreline, WA 98133
Click here to register. Registration begins April 11.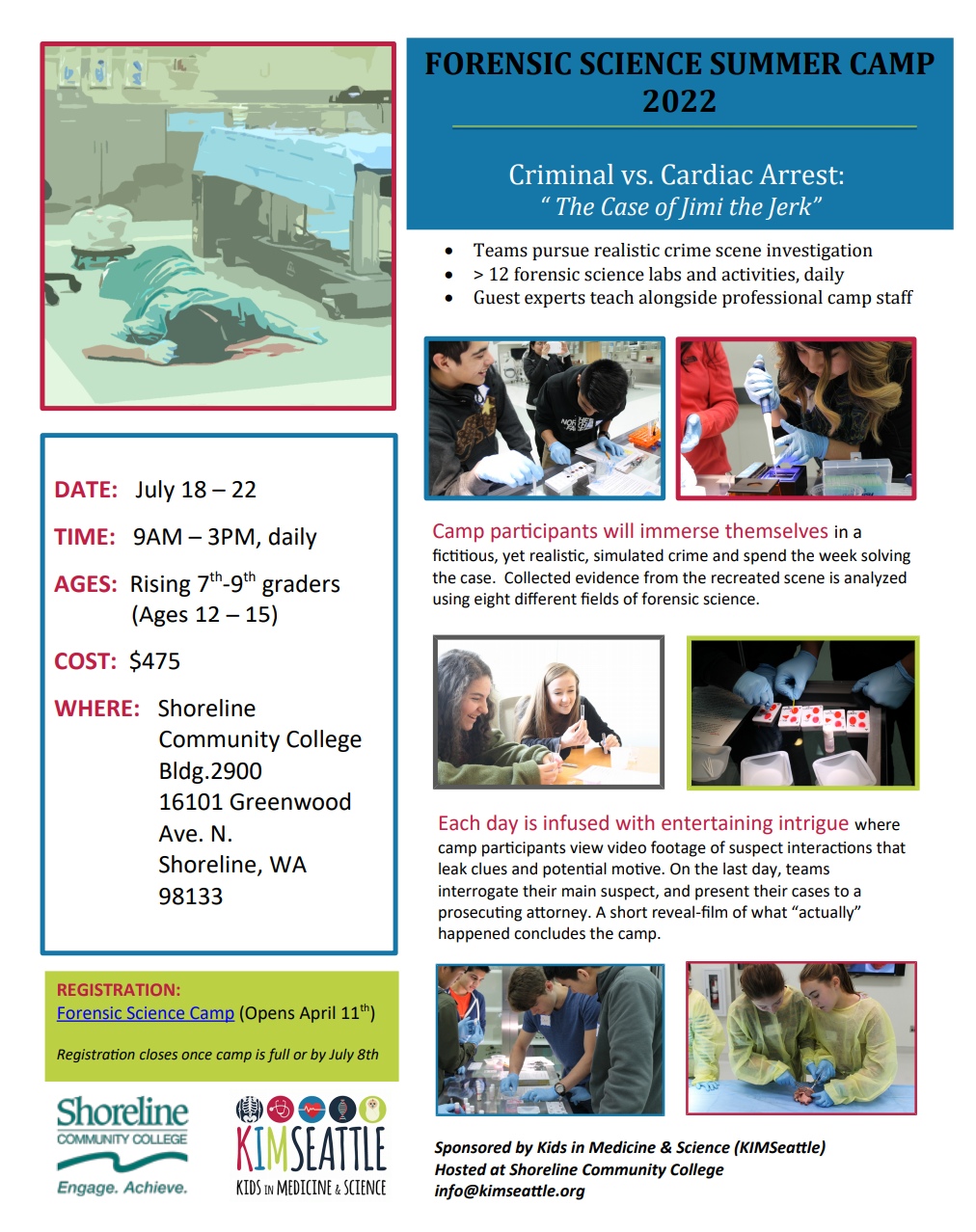 Celebrating STEM fields through multifaceted programs that are lively and fun, while maintaining content-rich scientific integrity.